QI GONG and TAI CHI Courses - Tuesday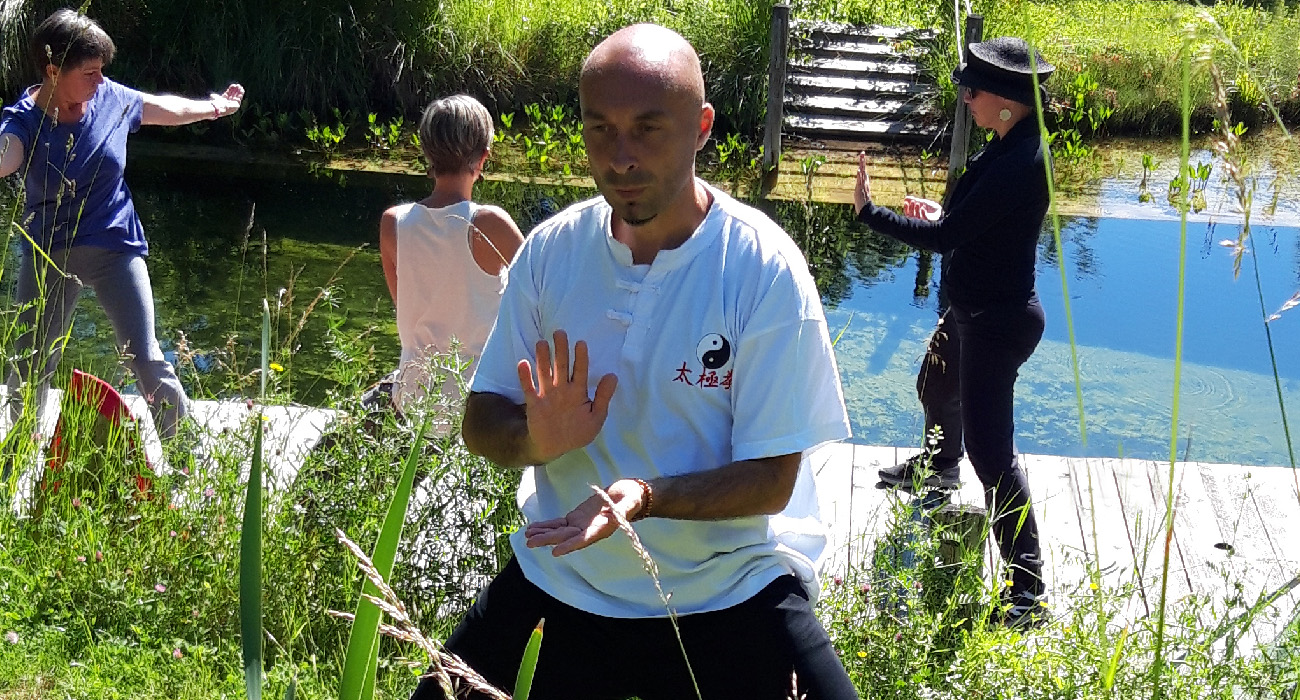 with JEROME LASPALLES
on TUESDAYS from 18:15 to 19:30 pm
Qi Gong is a thoughtful series of movements based on the principles and applications of Traditional Chinese Medicine.
It is a healthy and gentle gymnastics whose purpose is to let energy flow, to harmonize organs' functioning, and to reinforce vital energy.
It helps to relax the joints, tone the muscles, relieve fatigue and soothe tension.
Regular practice brings calm and self-confidence.
Speakers
Renseignements et Inscription
Jérôme Laspalles 06 07 71 55 43